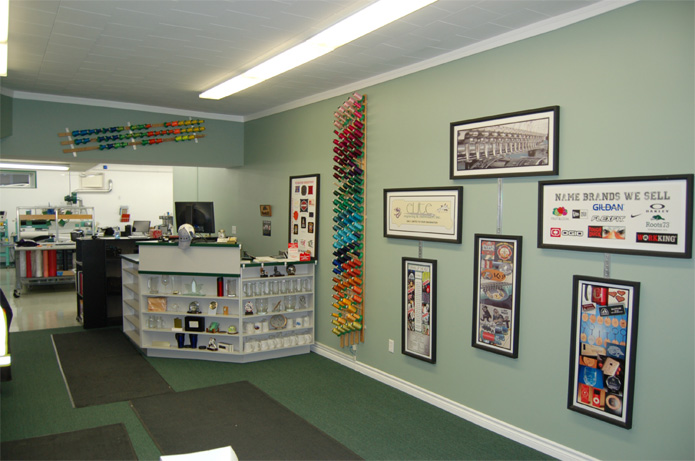 Elite Engraving & Embroidery is an innovative company that has enjoyed a successful business since 1992. The company, owned and operated by Jim and Susan Buker, has provided the local community and surrounding areas with custom built dedication plaques, trophies, signage, promotional products, giftware, sportswear, corporate and leisurewear. Schools, hospitals, service clubs, municipal governments, sports organizations, corporate and individual customers, are just a few of the many people we have enjoyed working with.
Engraving: Laser & Traditional – we offer a wide variety of engraved products including plastic nametags, trophy plates, pewter & glass steins – assorted glassware, wood, granite and ceramics and much more.
Embroidery: we offer custom embroidery on-site to add your company logo or text to shirts, coats, bags, linens, and just about anything we can stitch a needle through, including saddle pads and other equine products. We also have on-site digitizing to create your logo or text to be applied to your items.
Heat Transfer: we can now produce an extensive line of quality heat applied graphics for all your athletic, corporate or personal apparel.
Sublimation: this process offers a fast and simple way to personalize your special award or gift. Full colour digital imprinting can be applied to many products, including mugs, plaques, key tags, nametags, to mention only a few items.
Our engraving, embroidery, heat transfer and sublimation are all done in-house, giving us the upper edge on service and delivery.
Our out-of-house promotional products include buttons, magnets, lapel pins, pens, drinkware, etc., generally require a 2-3 week turn-around time for delivery.